The History of New Birth Ministries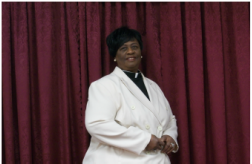 New Birth Ministries began on September 29, 1999. Elder and Minister Baise opened their home at 1217 Elm Street. Seven souls were present, five adults and two children. Our meetings and bible study was held. There the Vision and Mission for the ministry was shared and officers were assigned.

We huddled in a circle and ask God's blessing, and so with committed hearts the tears fell. This began the manifestation of what was already established in Heaven. On October 10, 1999 we held our first Sunday Service in the lower level at 5 West 25th Street, the home of Elder Folks. The spirit of God began to lay a foundation for the Ministry. Souls were saved and added to the church.

The music and usher department was implemented and after six months God gave the release to begin the Sunday school and New Members Class. The Lord called the church to a time of fasting and praying. It was time to make a move. Our Pastor Francine Baise stretched out on God to take the church to another level. So with prayer, support of the church, and our Bishop Marcia Pitts and words of encouragement from her friend and mentor Bishop Marian Rudd, in the spring of 2001 New Birth Ministries began holding services at the Boys and Girls Club located at 16th & Spruce. This was a temporary move, while God prepared the ministry for the next phase, our outreach for souls continued. Before long our time was up at the Boys & Girls Club. It was the summer of 2002 when the church relocated to the Walnut Street YMCA.

Thank God for the souls that were added to New Birth Ministries. Our Pastor continued in prayer to be directed by God. Our church family prayed, "Lord give us a building", our Pastor's request was, "God I want amble parking space and everything on one level", time moved on. In December 2003, while in the service magnifying God, the Spirit of God spoke to Pastor Baise and said,"There is a building". A few days later, Trustee Baise saw a building and inquired about it, but it was already leased. The owners, being willing to help, set up a showing at another building. It was a warehouse. January 2003 our Pastor and the trustees looked at the warehouse and God spoke, "This is the building for you". The renovations began and on Easter Sunday 2003, we held our first service at 490 Century Boulevard. God has given us favor and placed us here. Our Bishop D.D. Marcia Pitts came and dedicated our church on May 25, 2003. Our theme was "This is the Lord's doing; it is marvelous in our eyes"

This is a significant date, because this is also our Pastor's birthday. What a wonderful gift from the Lord!
Under the leadership and vision of our Pastor, New Birth Ministries has implemented several new ministries since we have been in this location. These ministries include Vacation Bible School, Missionary Outreach, and our Community Outreach program, in the form of a monthly bread give-away that has been such a blessing to so many families both directly and indirectly.

Through these ministries God has faithfully added to the church and the Vacation Bible School has been attended by community children as well as those from the families who have been blessed through the bread give-away. This past fall New Birth Ministries sponsored our first successful Health and Fitness Day and our more recent accomplishment is the International Sponsorship of a young boy in West Indies, Jamaica; his name is: Jordan McLean. To God be the glory for what He has accomplished through this ministry and we continue to set our sights on greater things.

---
---
OUR MOTHER CHURCH www.churchontherockmin.org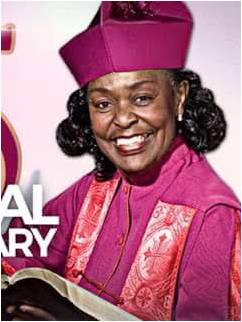 In February of 1992, Bishop Marcia Pitts fulfilled a 12 year prophecy and founded Church On The Rock Ministries, Incorporated. She began humbly with a small bible study, but because the Lord was and is with her, the bible study grew within a month and the very first service was held in the basement of her home.
On July 6, 1992 in the 6 o'clock a.m. prayer God spoke and said; "Today I am going to bless you". Around 11 o'clock a.m., Bishop received a phone call that Cornerstone Church was for sale.
Bishop Pitts and her faithful congregation were able to raise the necessary funds of $100,000 as the down payment for the church. On October 31, 1992 they were able to purchase 28 Queen Avenue, where they presently reside.
Because God is so faithful to his People, the church was able to pay the
mortgage
off in full within 5 years.
The Holy Spirit has recently commanded that "Healing Services" be held once a month. We have not been disappointed. God has been in the midst with signs, wonders, and miracles following.
Bishop Pitts is anointed and appointed by God to do his work. The Lord has given Bishop Pitts a vision that includes television, shelters, and the J.L. Jones Christian School. The radio ministry is blessing the airwaves every Saturday morning.
Because of her continual belief that praise, worship, and daily prayer is a key element to having an intimate connection with God, she is a radical and dynamic preacher.
She is a woman of God whose life is surrounded with prayer and devotion. Bishop Pitts received her Doctorate of Divinity from Jameson Christian College in Philadelphia, Pennsylvania in 1995.
Today the membership of Church On The Rock consist of close to 200 members.
There are 6 additional churches under Church on the Rock Ministries, a Training for Service School of Ministry and a Christian Academic Camp which has been in operation for over 12 years.
Along with being an anointed vessel of God, Bishop Pitts is an accomplished musician.
Bishop Pitts is also in the process of completing her first book. Her favorite pastime is gardening. She is the widow of the late Elder Joseph M. Pitts, Sr. the mother of 3 daughters and 1 son, and the proud grandmother of 5.
---